Text on OTRCAT.com ©2001-2023 OTRCAT INC All Rights Reserved. Reproduction is prohibited.
This collection features radio shows about the Christmas Spirit during times of the year other than December 25th.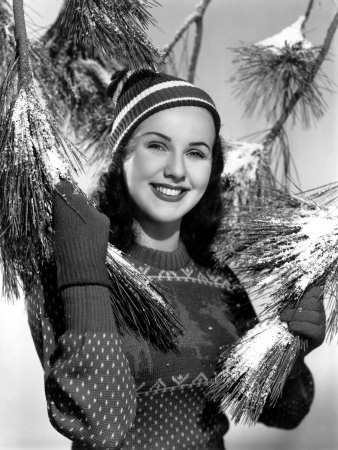 In the collection, Shirley Temple and John Agar tell the story of a medical student struggling through school on the G.I. Bill. Not only does he have the details medical school, but he has a pretty young bride and baby. Soon he learns that what he thought were his weaknesses are his strengths.
Hollywood Star Time and Lux Radio Theatre present adaptations of the 1940 film "Christmas in July". The Lux edition has an extra Christmas connection. On the evening of the broadcast, Cecil B. DeMille is out of the studio and his replacement is Lionel Barrymore, well known for his portrayal of mean spirited Mr. Potter in "It's A Wonderful Life" and his annual part as Scrooge on radio versions of A Christmas Carol. In "Christmas in July" a young man thinks he has won a slogan writing contest, so he spends his supposed winnings by proposing to his girl. His boss is so impressed he gives him a promotion, but what happens when they find out that the news of his winning is a joke?
Connie Brooks is in for some seasonal confusion on Our Miss Brooks when a telegram arrives from her landlady's aged uncle. Fearing bad luck by opening the telegram, no one realizes that the old guy is just coming for a vacation. Instead they decide to give him a Christmas in July!
Unseasonable Christmases continue on Let George Do It with "Christmas in January". Misanthropic Francis X. Wick loves Christmas when people who hate him have to give him gifts, but he was sick this year. So, Christmas is in January, only there is murder under the Christmas tree!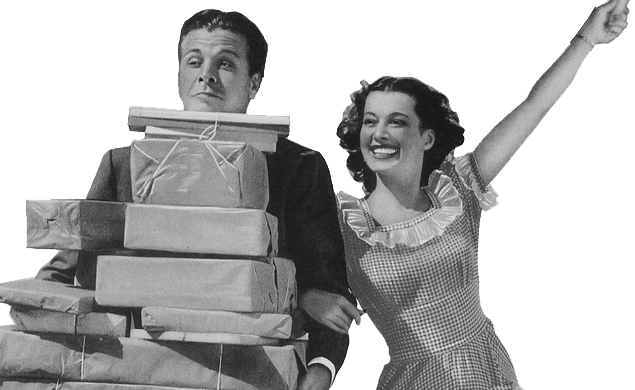 Text on OTRCAT.com ©2001-2023 OTRCAT INC All Rights Reserved. Reproduction is prohibited.