Hi. My name is Steve Atlas. Like most of you, I am a lover of Old Time Radio (OTR). I want to thank OTRCAT.com for making these collections available at such an affordable price. In 1 year, I have built a collection of over 100 Instant Download MP3s.
My problem is there are so many OTR programs that even if I buy a collection, I am not sure which individual programs I would enjoy most. What collections are good choices if you can only pick a few? Do any of you have similar dilemmas?
I recommend some of my favorite OTR collections, and a few of my favorite programs, as well as tips and suggestions from other OTR fans.
A Few of my Favorite Christmas OTR Programs
Old Time Radio is a great joy and solace during the holidays. In these troubled times, they remind us of the humanity and caring that is so important any time—but especially during the Christmas season. Their beauty, eloquence, and positive outlook celebrating the best side of human nature is sorely needed. Here are a few of my favorite old time radio collections for the holidays: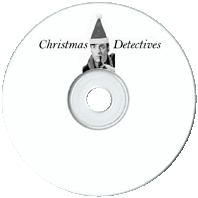 Christmas Detectives: The following three programs are heartwarming and great for the whole family:
Dragnet: Big Little Jesus (1953)—a statue of the child Jesus is stolen from a church
Nick Carter's Christmas Adventure (1943)—a person who hates Christmas is transformed
This is Your FBI: Return of St. Nick (1948)—a touching story of family reconciliation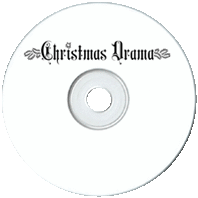 Christmas Dramas: This has so many favorites that I will keep this on for the next few weeks:
A Christmas Carol (1939)—starring Basil Rathbone—outstanding and seldom heard
Anthology: Poetry for Christmas (1954)—Dylan Thomas reads a Child's Garden of Verses
Grand Central Station: Miracle for Christmas (1949)— a doctor heals both body and soul
Lux Radio: Meet Me in St. Louis (1946)
Lux Radio: Miracle on 34th St. (1947)
Matinee Theater: Stable in Bethlehem, PA (1944)—an unusual and moving Christmas story for today
Screen Guild Players: Holiday Inn (1943) –2 highlights are White Christmas and Easter Parade
Theater of Romance: Messiah (1945)—the story of Handel and the Hallelujah Chorus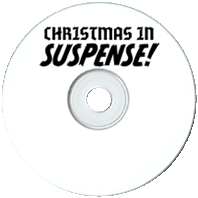 Christmas in Suspense: thee of my favorites are:

Christmas for Carole (starring Dennis Day) (1950)
The Cave (1955)

Yuletide Miracle(1961)— a reminder that life can give us a 2nd chance

It's a Whistler Christmas: Christmas Bonus (1952)— a moving tale with a touching and tender ending: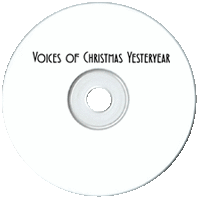 Voices of Christmas Yesteryear: An outstanding and moving collection of familiar and less known Christmas favorites that includes both singers (the first track is John McCormack singing Adeste Fidelis) and instrumental selections. Best of all, the whole collection takes less than 3 hours to enjoy. You too may enjoy listening to this priceless collection several times during the holidays.
What are your favorite Old Time Radio programs?
This list includes just a few of my favorite OTR Christmas selections. What are your favorites? Take a minute or two to comment below and share some of your favorites with other listeners. Enjoy your holidays and I hope to see you again in the new year.