Text on OTRCAT.com ©2001-2023 OTRCAT INC All Rights Reserved. Reproduction is prohibited.
Fred MacMurray
(1908 – 1991)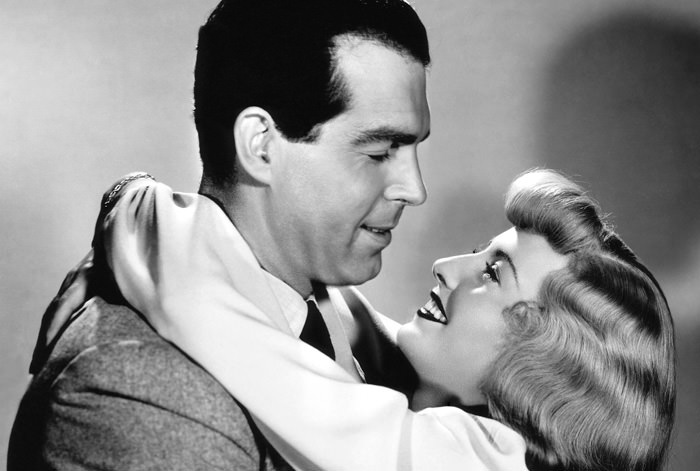 No matter how many super heroes, divas, kings or glamor kittens appear on the screen, audiences tend to favor stories about Everyman, especially when Everyman is more than a character they can identify with, he is someone they want to be like.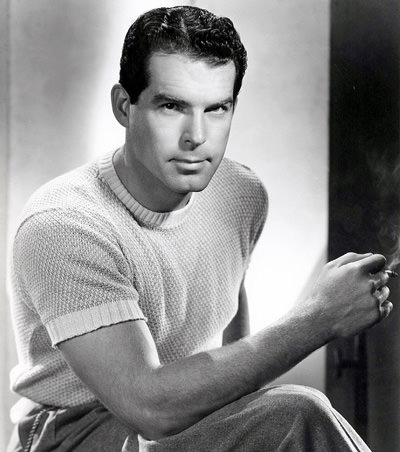 A tall man from Beaver Dam, Wisconsin, with dark curly hair and a strong square jaw, Fred MacMurray was someone whom Everyman could admire. In fact, in 1939, artist C.C. Beck used Fred as a model for his creation, Captain Marvel. Conservative to a fault, MacMurray succeeded despite being an outsider in the Hollywood Star System. Fred was a simple man in a complicated world who loved his mother and was dedicated to his wife and family.
Growing up in Wisconsin, there is little surprise that Midwestern values would be so strong in shaping Fred's career. He began playing saxophone and singing with a few local bands, attended but did not graduate from college. When his mother became ill, he drove her to California where the milder climate would do her good. He also landed a job singing with the California Collegians. The Collegians were successful enough for Fred to pay his mother's medical bills, but success came at a price as the group was called to New York to appear on Broadway. While working on "the Great White Way", Fred met and fell in love with a chorus girl named Lillian LaMont. Although the two were shy at first, they soon became inseparable. At least, it seemed that way to everyone who saw them together. His mother's health and a steady paycheck from the movie industry called Fred back to the West Coast, and the couple was forced to separate.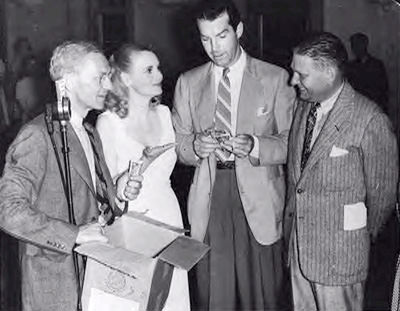 The separation would not last, Lillian soon moved to California about the time that Fred's Star began to rise. In fact, his dedication to her almost cost him his Star. The great Louella Parsons, along with collecting all the gossip she could, was a dedicated matchmaker who had big plans to match Fred with one of the Starlets in her orbit. When Fred turned down a Louella Parsons lunch invitation, the gossip queen began efforts to dismantle his career. On the advice of a Studio exec, Fred made an apologetic phone call, explaining his love for Lillian, and all was forgiven. After a steady two year engagement, Fred and Lillian shocked Hollywood by dashing to Las Vegas to elope (with Fred's mother in tow).
The MacMurray's adopted a pair of kids, bought a comfortable but not flashy home in Brentwood, and went on to personify the American dream. Along with a string of successful films, in 1952 Fred began a project with movie legend Irene Dunne, the radio program Bright Star. The show focused on a city newspaper owner and her star reporter, with plenty of romantic tension to make life even more interesting. The program, while popular and well done, only lasted a single season.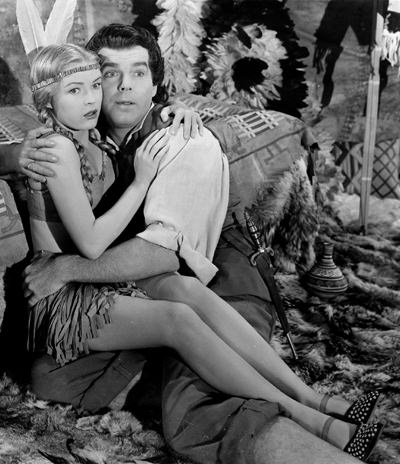 In 1953, cancer took Lillian on the eve of their 17th wedding anniversary. Fred was devastated, and probably would have slipped into the depths of depression if not for a new movie project and a costume party at his friend John Wayne's house.
The project was The Caine Mutiny (1954). Fred always insisted that he did his best work when he was cast "against type" from his usual nice guy roles. The script was one that Lillian had read and thought highly of, but when filming wrapped, Fred began to slip again into melancholy.
Tiny June Haver had been a starlet on the rise when she appeared in the musical Where Do We Go From Here (1945). June, who was referred to as a "Pocket-sized Betty Grable" (June stood 5'2"), was taken with the movie's star, Fred MacMurray, but Fred, who would never consider playing around on Lillian, gave her little notice. After complaining to her mother that "all the good ones are taken", June went on to a short lived marriage to a trumpet player and an engagement to a Hollywood dentist which ended when the good doctor died after a protracted illness. June sought solace by joining a convent in Leavenworth, Kansas. However, she was amongst the order for less than a year when illness forced her to leave and return to her family in Hollywood. Back in the movie colony, her friend John Wayne invited her to a costume party.
That John Wayne was a more successful matchmaker than Louella Parsons probably says more about the nature of true love than it does about the Hollywood Star system. The story goes that Fred was on the stage, playing with the band when June walked in with friends. Once she caught his eye, Fred leapt from the stage and never left her side. They were married on June 28, 1954. Their friends did not expect the marriage to survive their 18 year age difference, but the couple believed that the only thing to interrupt a marriage was death, and they stayed together until Fred's passing.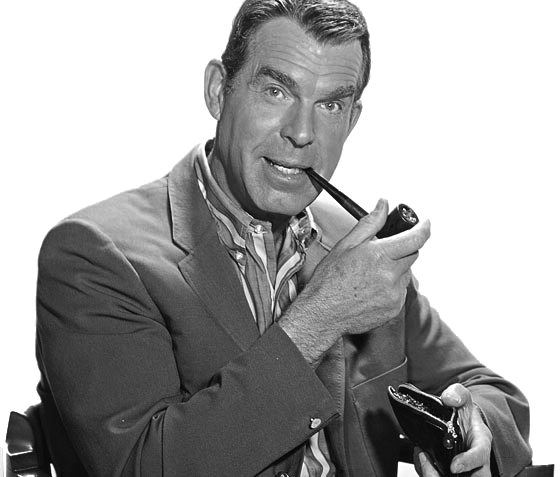 MacMurray's career began to resurge during the 1960's in a series of Disney films in fatherly figures, including The Shaggy Dog, The Absent Minded Professor, and Son of Flubber. He also began a long run as a widower raising his boys on My Three Sons. Thanks to wise investments in California real estate, MacMurray became one of the richest actors in Hollywood. However, he retained his inborn Midwestern thriftiness remained a part of his personality. Studio personnel noted that even with his high salary, he continued to bring a brown bag lunch from home with a hard-boiled egg. While working on My Three Sons, he brought colored Easter eggs for months rather than waste them.
A Star on the Hollywood Walk of Fame at 6421 Hollywood Blvd honors Fred MacMurray's contributions to Motion Pictures. There is a Star for June Haver at 1777 Vine St. The couple are interred together at Holy Cross Cemetery in Culver City.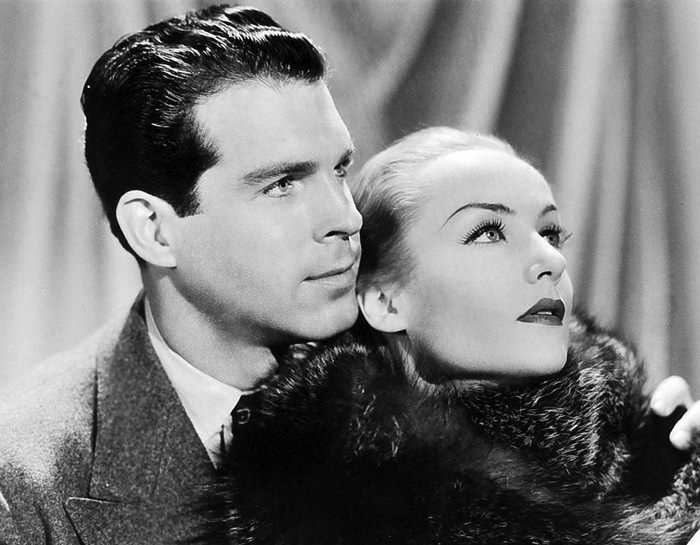 Text on OTRCAT.com ©2001-2023 OTRCAT INC All Rights Reserved. Reproduction is prohibited.